Best Brains Open House
September 6th 4pm-8pm, 7th & 8th 10am-5pm
FREE Registration during the open house!
ONLY $99 for all 4 subjects for the first month!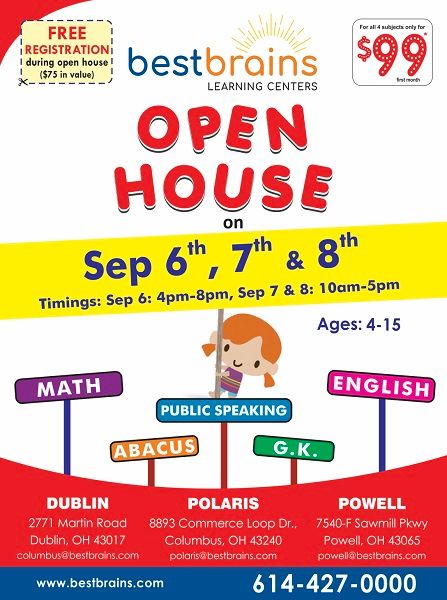 Best Brains is an after-school enrichment program for ages 4-15 yrs, designed to enhance your child's overall academic development. State board-certified teachers work with your child on a weekly basis in a fun-filled interactive learning environment. The low student to teacher ratio ensures your child receives the attention he/she needs.


Best Brains' non-repetitive teaching methodology aims to challenge students by introducing new concepts and skills each week. The comprehensive tutoring program is one of a kind. Best Brains is the only learning center to provide instruction in Math, English, Abacus, ACT/SAT and General Knowledge all under one roof.


100 + locations nationwide
Free Assessment
Licensed Teachers
1:4 ratio
Math, English and other subjects