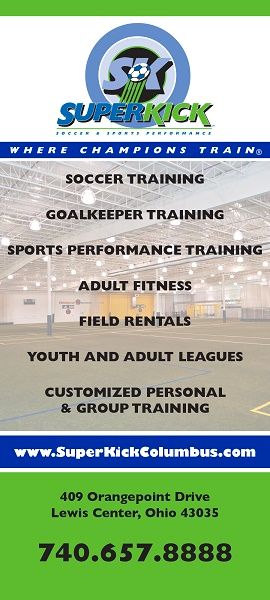 Register now for summer classes, camps, and leagues at SuperKick!
Special Offer: 10% off when you use promo code KIDSLINKED online at checkout!
Register today to reserve your spot and do not lose out on the opportunity to play and train all summer long at Columbus Ohio's top indoor sports training facility. SuperKick is Where Champions Train, Play, and Grow.
SuperKick offers a variety of summer soccer and sports camps, soccer training classes for kids U4 and older, and a summer soccer league for players to play and compete all summer long! SuperKick's programs are dedicated to help young kids grow and develop into Champions! We support each other, challenge each other, and achieve together!
Summer Soccer Camps:
http://www.superkickcolumbus.com/soccercamps
Summer Sports Camps:
http://www.superkickcolumbus.com/summersportscamp
Summer Soccer Leagues:
http://www.superkickcolumbus.com/summerleague
SuperKick's mission is to inspire every person to participate and achieve in sports and fitness. SuperKick Sports Complex provides a variety of exceptional programs for kids and adults who are looking for sport and fitness training as well as a place to play the game they love. The 64,000 square foot facility offers many opportunities for individuals, teams or organizations looking for opportunities to train and play.
Call for Saturday and Sunday availability!