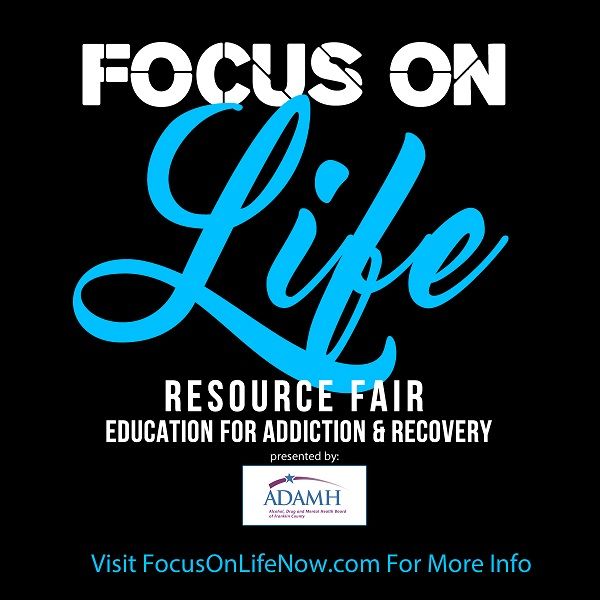 Join Focus for its first annual Addiction & Recovery Resource Fair on Tuesday June 5, 2018 from 11am to 3pm at Focus Learning Academy East presented by ADAMH.

More than a dozen organizations will be on-hand to provide education, resources, and recovery information to assist individuals that are impacted by addiction. This event is FREE to the public. Addiction rates are having a staggering effect on communities around Ohio and throughout the nation.

Free produce will be available from Mid-Ohio Food Bank. Food and refreshments will be on hand. Vendor space is still available for those organizations interested in participating.

Focus Schools are state-funded charter schools that help teens and young adults, ages Freshman - 22, earn their high school diploma while preparing for the workforce or their aspirations of higher education.

Focus has three schools conveniently located in Columbus that combine high school academics, vocational curriculum and college preparation. Each of our Focus schools are staffed with highly qualified teachers to assist students with their online course studies that are complimented by core content pull-out classes. This combination allows for one-on-one interaction with students, both in the classroom and in a computer lab setting.

Focus is FREE and our unique structure offers our students a choice in courses, accommodates self-paced studies, allows for students to earn a living while attending school and prepares them for further education.

Earn your High School diploma at your own pace. Flexible schedule within a four day school week for ages Freshman through 22. Focus is celebrating 10 years of success in helping students achieve their goals with academic guidance, career assistance, media arts, and athletics. Focus - it's your choice! Free enrollment year round.