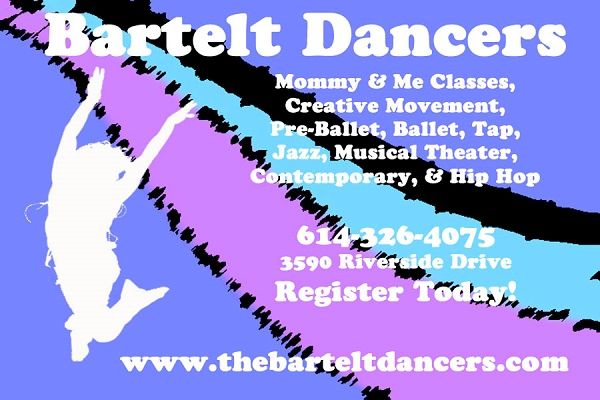 Bartelt Dancers provides dance classes including ballet, tap, jazz, hip-hop, musical theater, creative movement, boys classes, and contemporary. A competitive team, birthday parties, community performances, workshops, recital, and dance camps are just a few highlights of the family-friendly programs. Come receive your discounts for siblings, friend referrals, and multiple classes! Join the positive and creative environment as Bartelt Dancers sets the stage of development of your dancer's mind, body, and imagination! Bartelt Dancers loves to dance and it shows! Try your first day of class FREE!

Sibling discount available. Sign up with a friend and receive a referral discount!

Registration is happening now! Come dance with Bartelt Dancers! Classes starting soon! Don't wait!